The Kentucky Derby is more than a horse race, it's a long-standing tradition – and one more reason to gather your friends together for the ultimate theme party! So, break out the hats and Bowties, it's time to start planning your next Kentucky Derby Party. We have put together a quick checklist to make party-planning easy and fun! Keep reading Derby Darlings, we have some inspiring ideas just for you!
THE INVITATIONS
Set the tone of your Derby Day with Invitations! We love to support artisans on Esty. Here are some Derby invitations we feel hit the mark!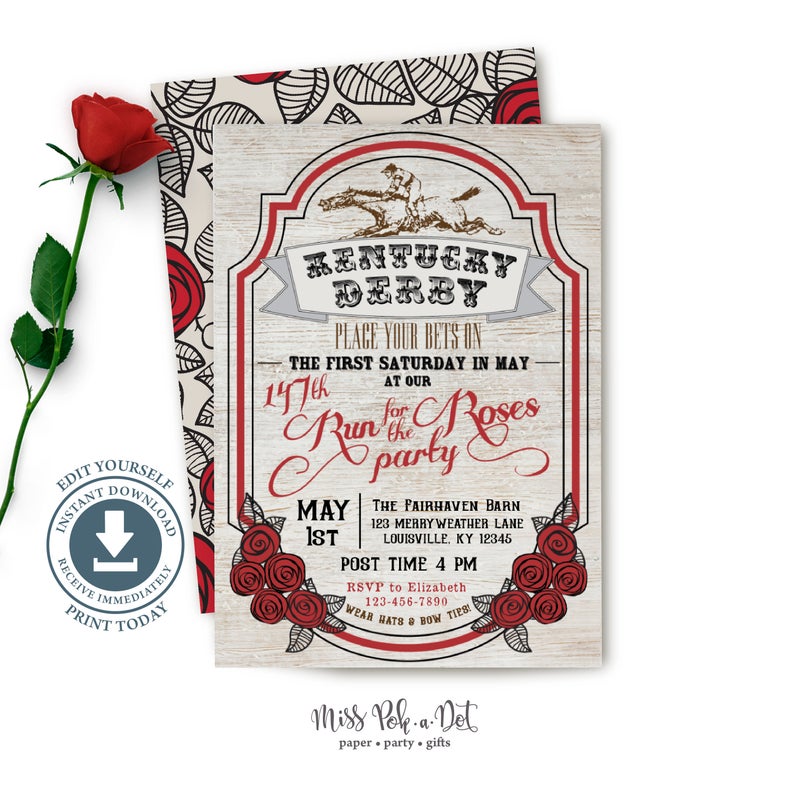 Don't forget to specify "Derby attire" on the invite so everyone knows to dress the part. And if you'll be giving away prizes for best dressed, or best hat! Specify that in the invitation so your more competitive guests can step up their game.
DERBY ATTIRE
As the host of your Derby Party, you have permission to go all out! A dramatic hat, colorful striking dress for the ladies, and dapper suit and bowtie for the gents is the perfect way to bring in the Derby
PS: Wearing a Derby hat or fascinator is not only tradition, it is considered to be good luck! Whether your hat is homemade or fantastical, there are no rules or limits when it comes to Derby hats. View some popular styles here!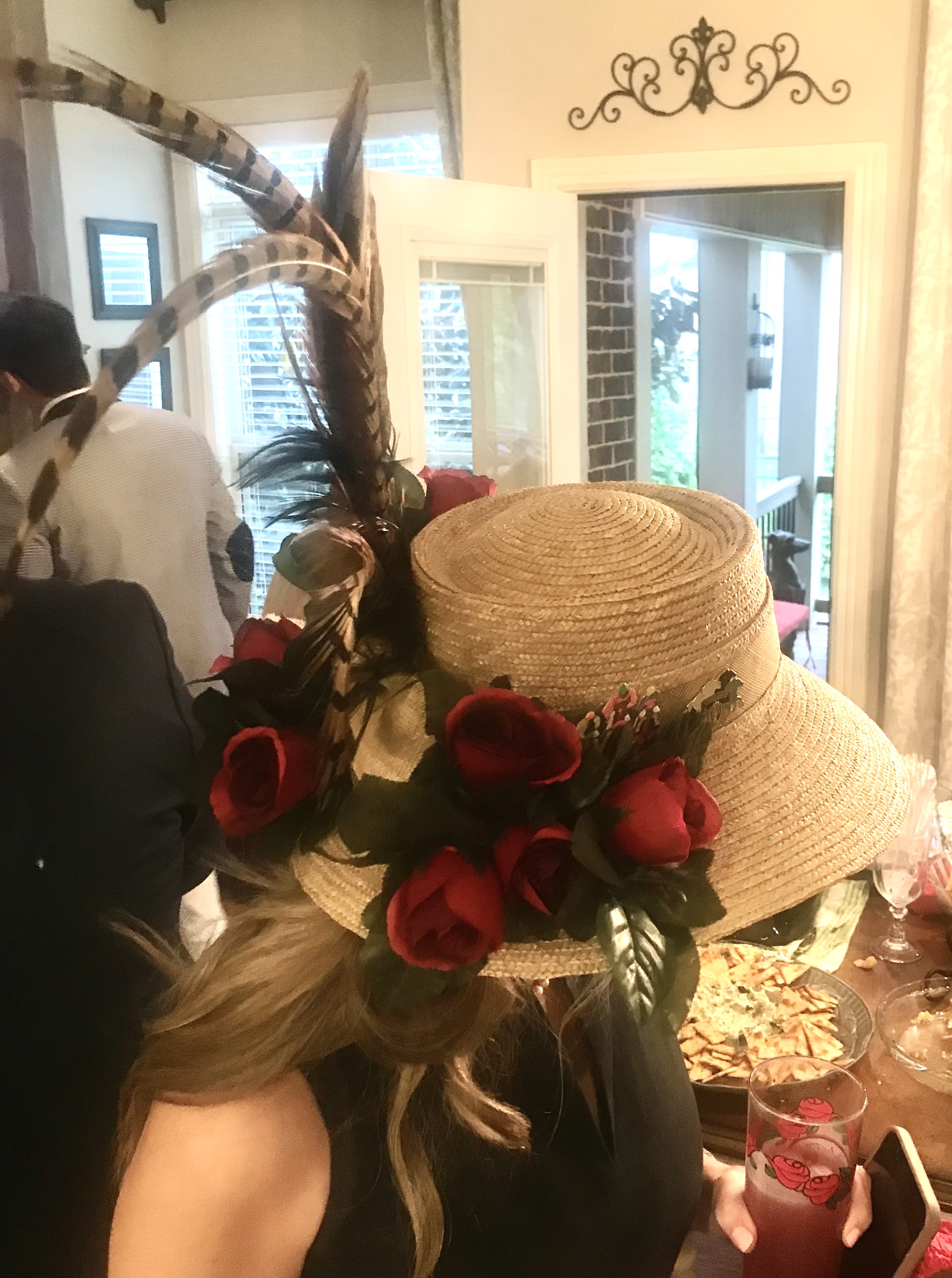 Add a little competition and encourage guests to step up their style game with a best-dressed contest! Having everyone anonymously vote for their favorite outfit, bowtie, or hat is a fun way to add a little fun to your party. Put a cute little prize together for the winner. Here are a few prizes we like to put together for our best dressed.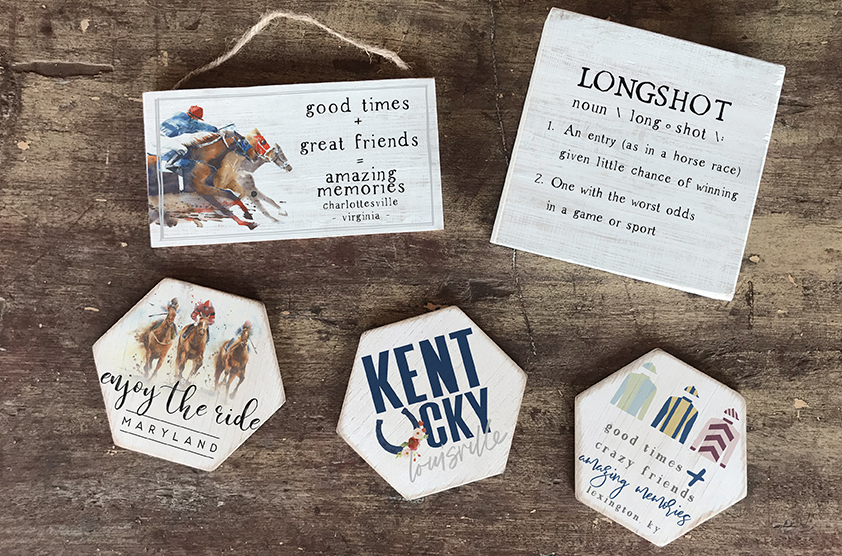 DERBY DECOR
Adding splashes of color and Derby Décor will get your guests ready for the big day. Roses are a must-have Derby decoration since the Derby is also referred to as "The Run for the Roses." A Rose centerpiece that could also double as a prize will make a striking statement.
At Sincere Surroundings, Décor is what we do best and yes, we even have DERBY Décor! Here are a few of our favorite pieces to display in our home on Derby Day and throughout the month of May!  Click on the image below to view.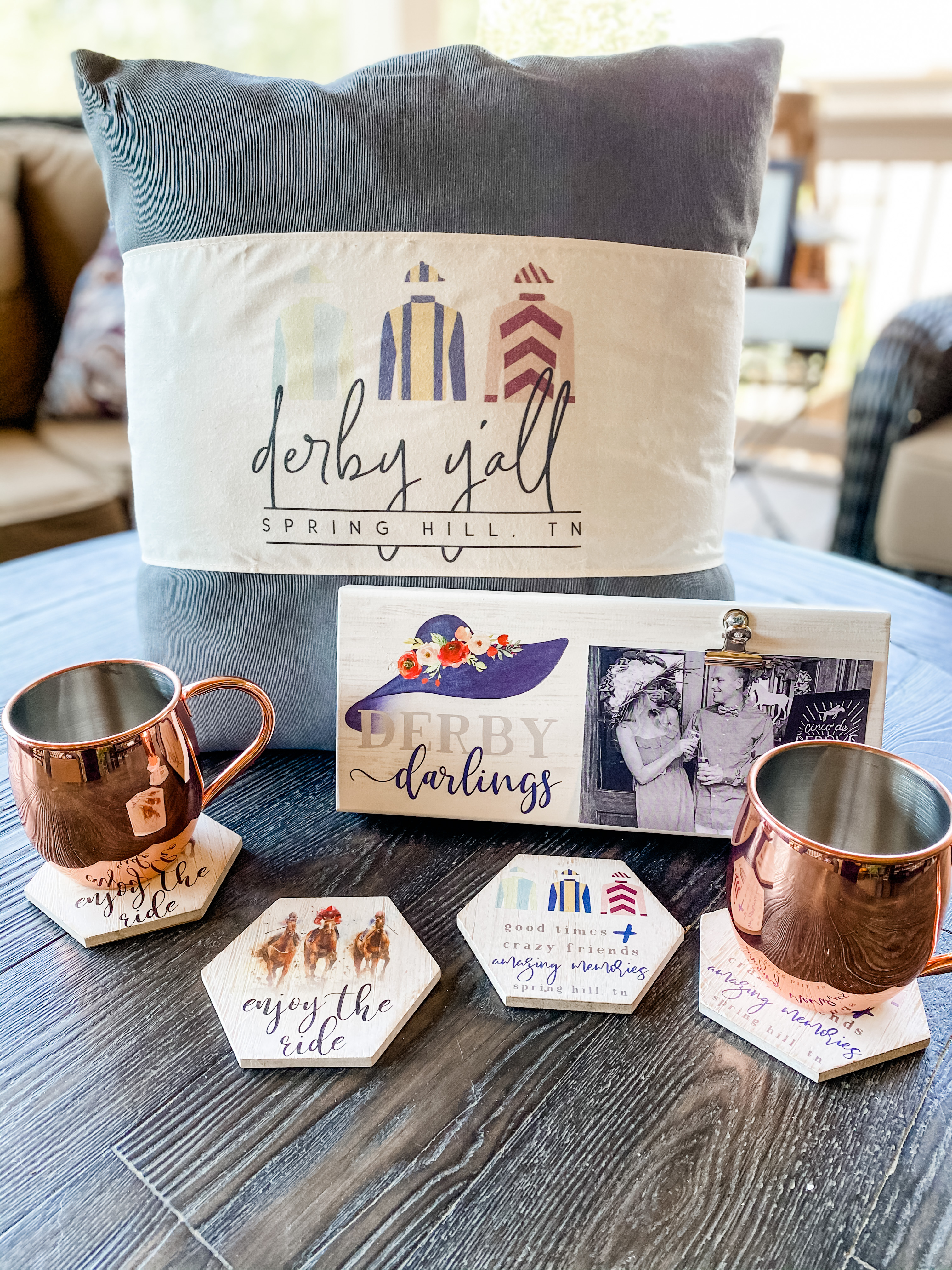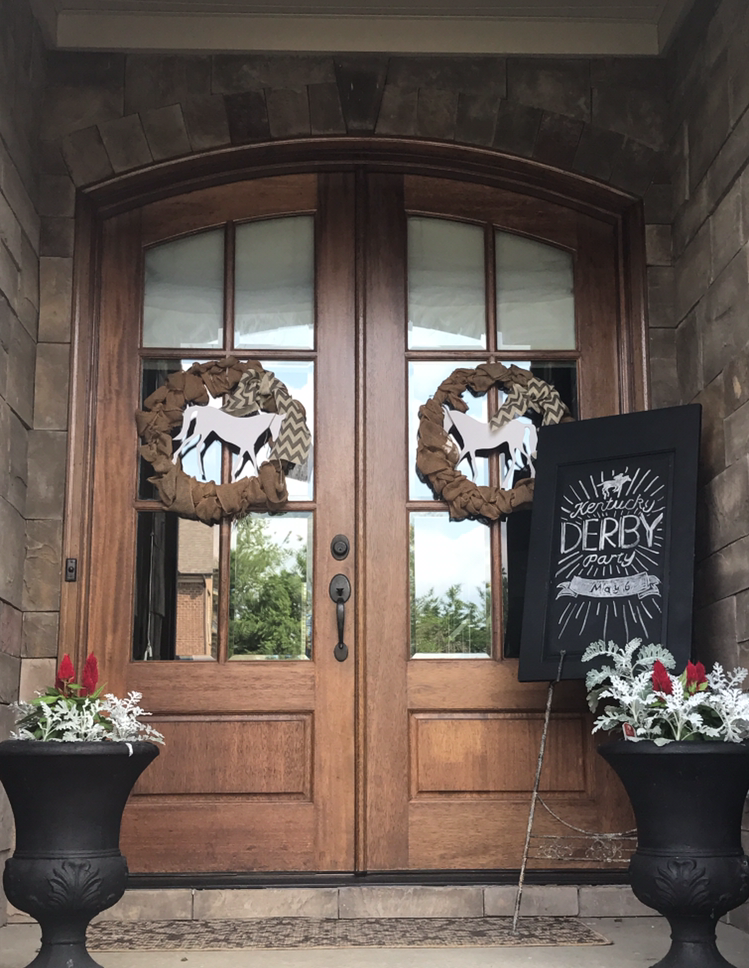 Lastly, I like to frame Derby Fact sheets to place around my home! Guests are always super impressed with the attention to detail – Here are some surprising Derby Fact Sheets from Pinterest you can print out, frame and display!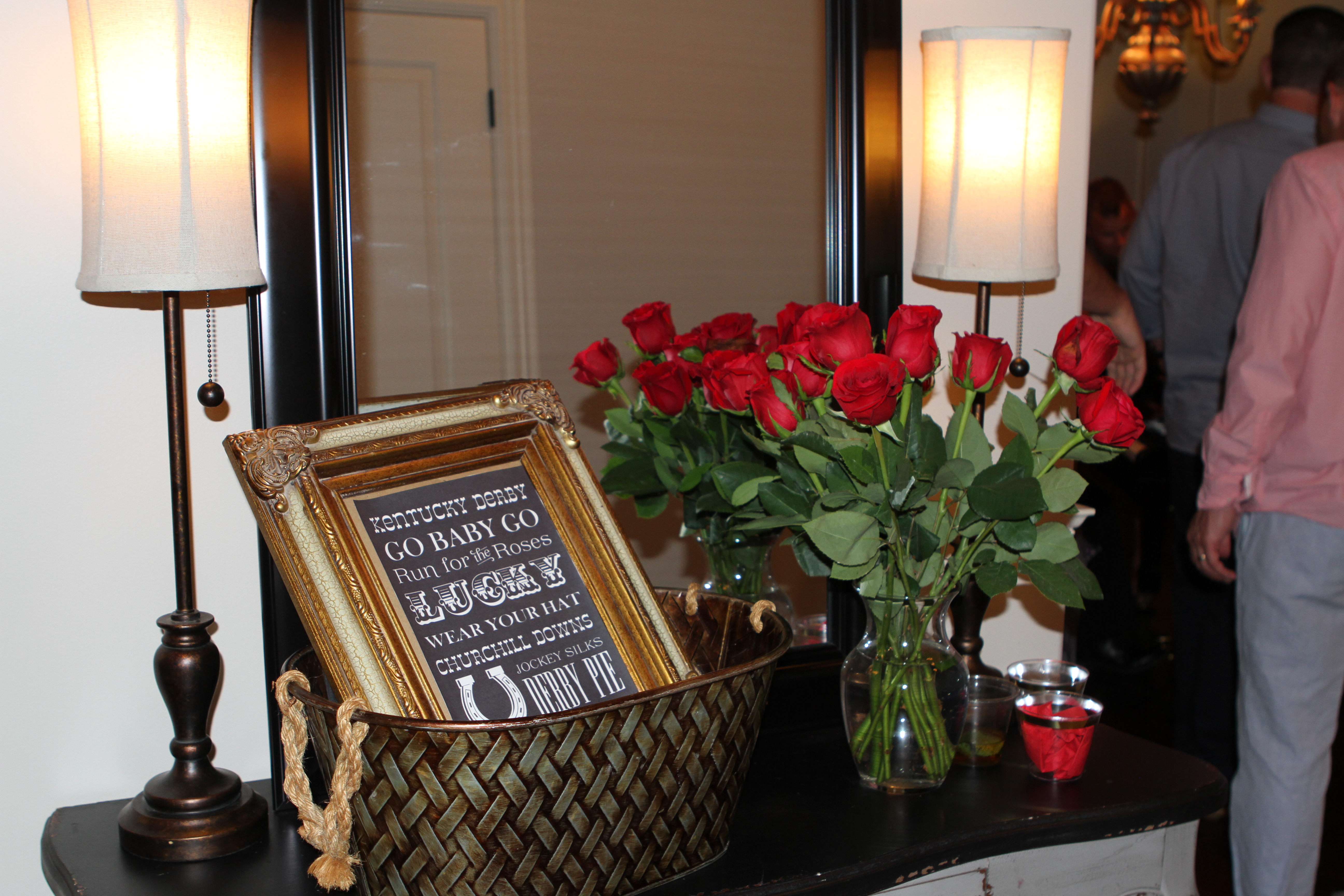 DON'T FORGET THE SOUTHERN FARE!
Your Derby Day cuisine should remain on theme! If you don't know where to start, the official Kentucky Derby website offers all the race day recipes you'll need.  I can't wait to try the bacon bourbon caramel popcorn this year!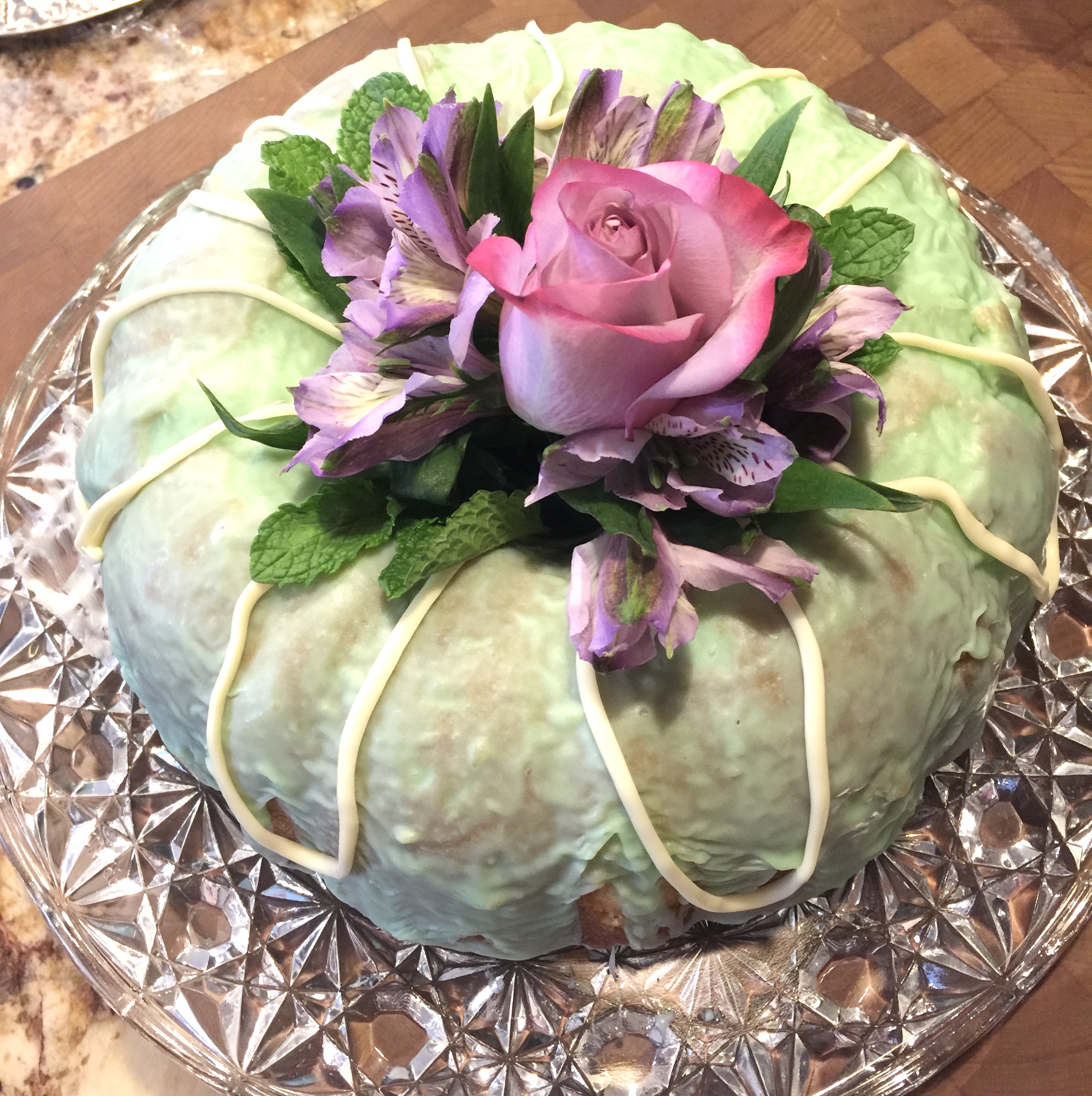 DERBY DRINKS
No Derby party is complete without a mint julep: The official julep recipe consists of bourbon, crushed ice, sugar, water, and fresh mint, but if you're looking for a twist on the classic, check out these recipes. Don't forget to stock up on some Woodford Reserve – the official bourbon of the Kentucky Derby!
DERBY GAMES
What's a party without games? And what's a Derby party without wagering games? The Derby Hat Draw and the Lucky Longshot are two of our favorites. Learn how to play, and maybe even come up with a few of your own!
Add a little competition to your Derby bash with betting slips, so your guests can bet on the winner of the race. You can create a DIY version yourself, or buy pre-made betting slips from Etsy. Then, take a sip of your mint julep and enjoy the "greatest two minutes in sports".
DON'T FORGET TO WATCH THE RACE!
The Derby itself only lasts a few minutes (don't worry, there's a full day of racing beforehand to enjoy), you want to plan ahead so you don't miss the action.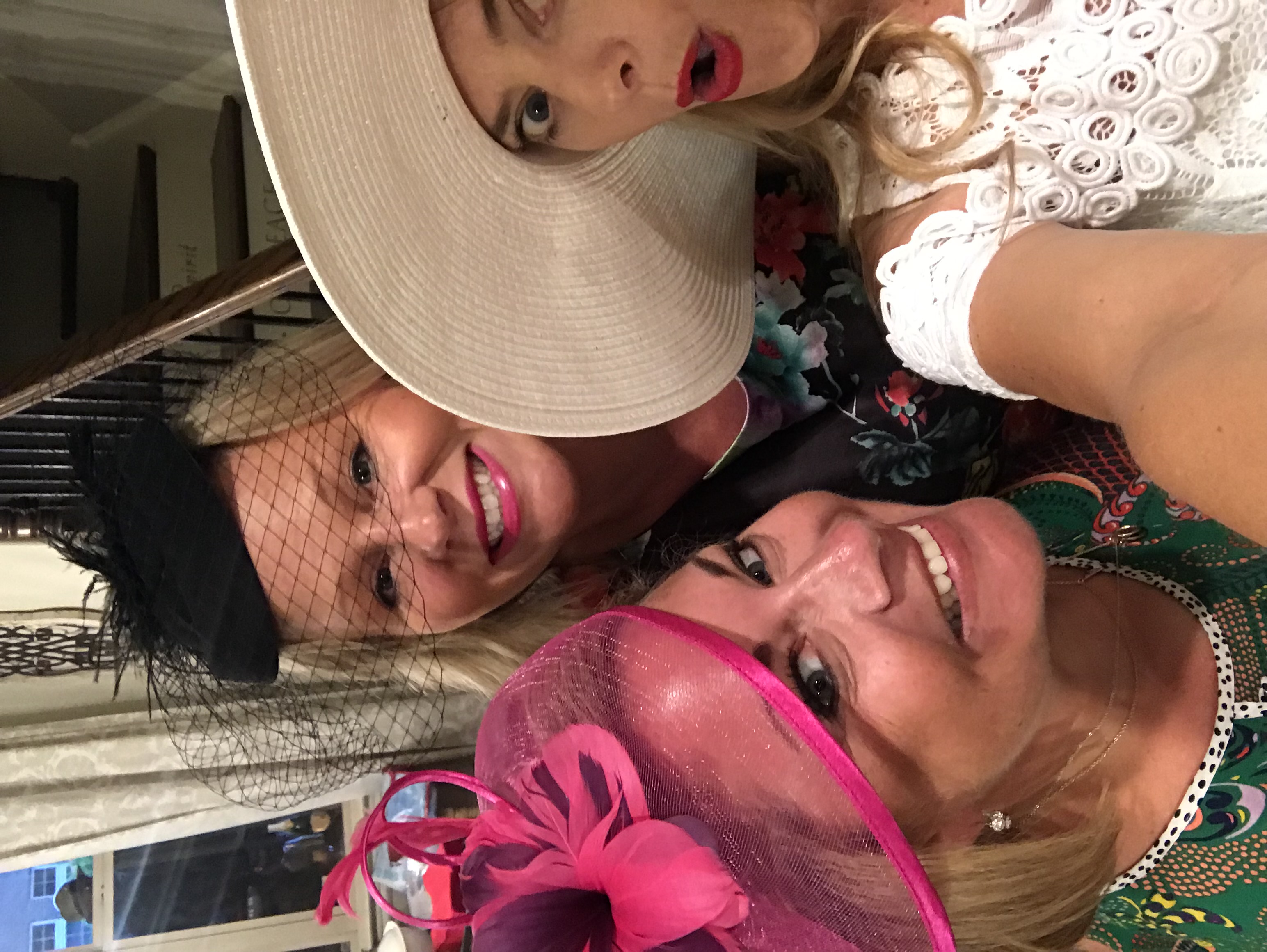 CONNECT WITH US ON SOCIAL – So we can track your next Derby Soiree. Use the hashtag #derbydarlings and tag us @sinceresurroundings